JMusic Dump @ Crackyhouse
Links to the various things I upload will be here.
Remember to embrace the Def Tech lifestyle.
Questions? Comments? #/r/ @ IRC.EFNET.NET.
Like what you see / hear? Buy it.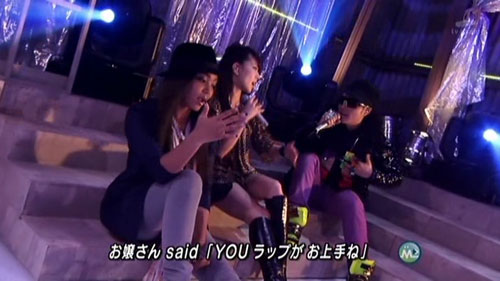 Crystal Kay, Verbal and BoA - "Universe"
Ok, this performance is awesome. First of all, a collaboration of these three is going to be good, right? Global Astro Alliance desu. The song is excellent. BoA and Crystal's harmony is nice. Verbal's rhymes are sick as usual, and I absolutely love the relaxed way they perform the song. Chilling out sitting down, laughing and smiling at each other; made me feel good all day when I first watched it.
From Music Station that aired on February 13, 2009.
DL:http://sharebee.com/3e68fe95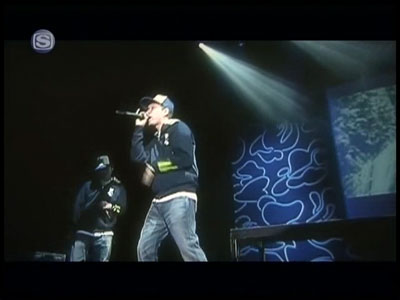 Teriyaki Boyz - "Itsumo It's More" PV
Teribo's new CD is out, "Serious Japanese". Tight album. A lot of experimental songs. Pretty much every song is good except for "Teriyakings". The old collabos are there, too. This is one of the songs from the album, "Itsumo It's More". The PV is from a live performance with the album audio overlaid. Nice song.
Uh Dakara futari de let's... TURN IT UP TURN IT TURN IT UP -HEY- TURN IT UP TURN IT TURN IT UP -HEY-
DL: http://sharebee.com/be99f1aa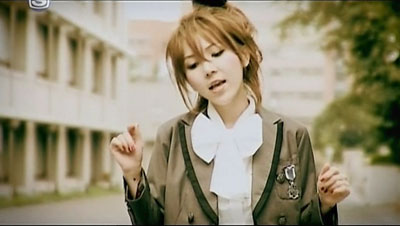 Hinouchi Emi - "Kataomoi" PV
Yoshika and now Emi. Global Astro Alliance, nah mean. Emi's latest song is hot. The beat is just ridiculous. Her vocals are on point. The school setting for the video is perfect. This song is just nice.
This is what Japanese R+B is all about.
DL: http://rapidshare.com/files/161510789/Hinouchi_Emi_-_Kataomoi__SSTV_MPEG2_.mpg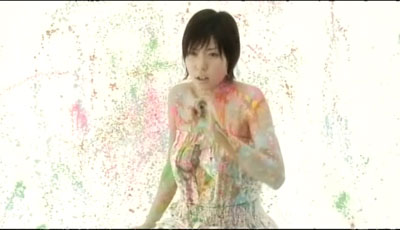 Yoshika - "Touch" PV
Beautiful song and video from Yoshika. Yoshika's latest and first since her hiatus due to her pregnancy. It was recorded before the haitus but just released now.
DL: http://sharebee.com/6323376f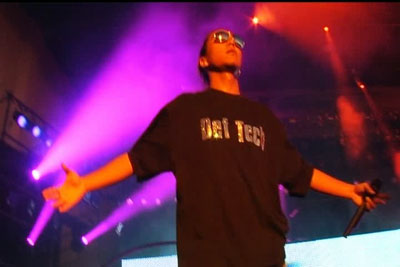 Def Tech "In Outside" Live Okinawa XVid DVD Rip
(MY OWN RIP)
Lafa Taylor joins Shen and Micro in this live performance of a modified "In Outside".
DL: http://www.gigasize.com/get.php?d=d7wbo7w2tsc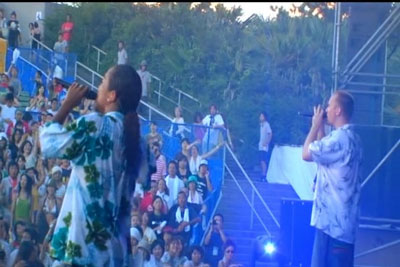 Def Tech Okinawa Concert "My Way" XVid DVD Rip
(MY OWN RIP)
Beautiful live performance from Def Tech's Okinawa concert DVD of their most popular song.
DL: http://www.gigasize.com/get.php?d=d8j22v3sw3c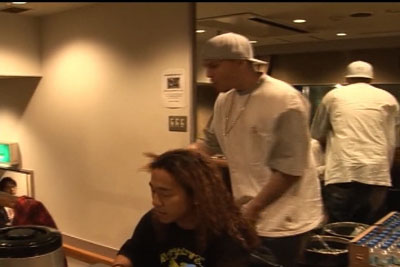 Def Tech "In Outside" Backstage Special XVid DVD Rip
(MY OWN RIP)
Short, laid-back, sweet version of "In Outside" off of Def Tech's Okinawa concert DVD.
DL: http://www.mediafire.com/?zpcygb4dymy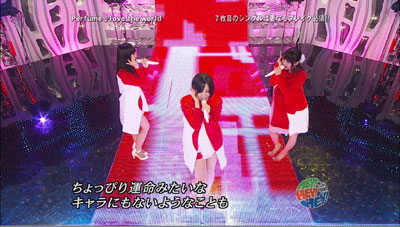 Perfume - "Love The World" Live
HDTV Performance from the 080623 episode of Hey x3 from techno-pop unit, Perfume. One of their best performances.
DL: http://www.gigasize.com/get.php?d=cd34ms5nl0d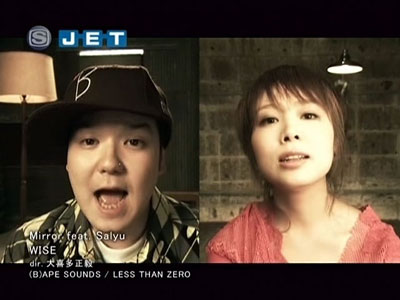 Wise ft. Salyu - "Mirror" PV
Awesome song from rapper, Wise, and amazing singer, Salyu. Great collaboration.
DL: http://www.mediafire.com/?8tmtrgsvx5y